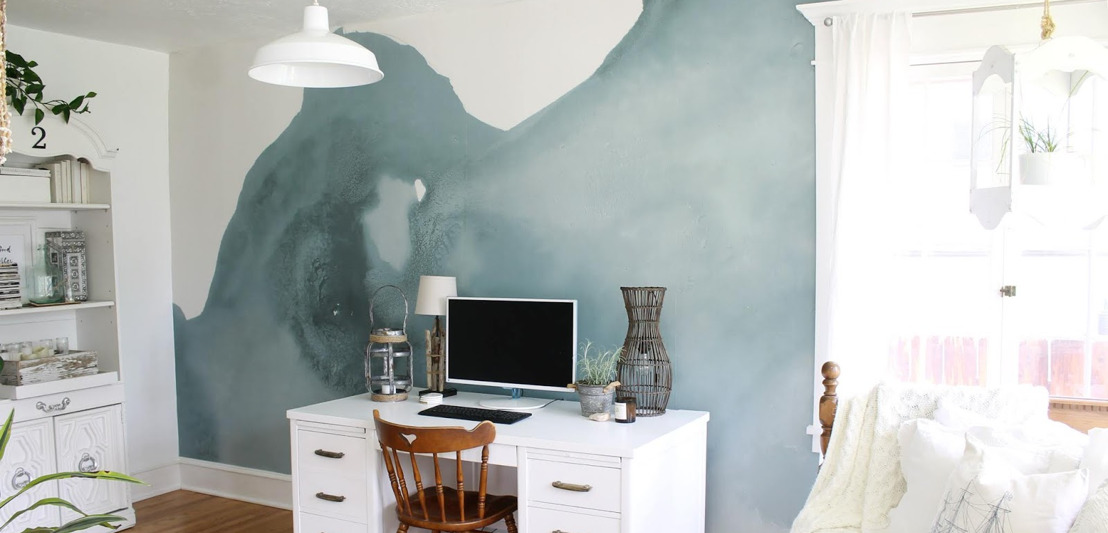 WFH ideas from MuralsWallpaper customers
The styling team at MuralsWallpaper have selected some wow-worthy photos from customers that provide instant inspiration for personalising a home office space.
The Outdoors Dreamer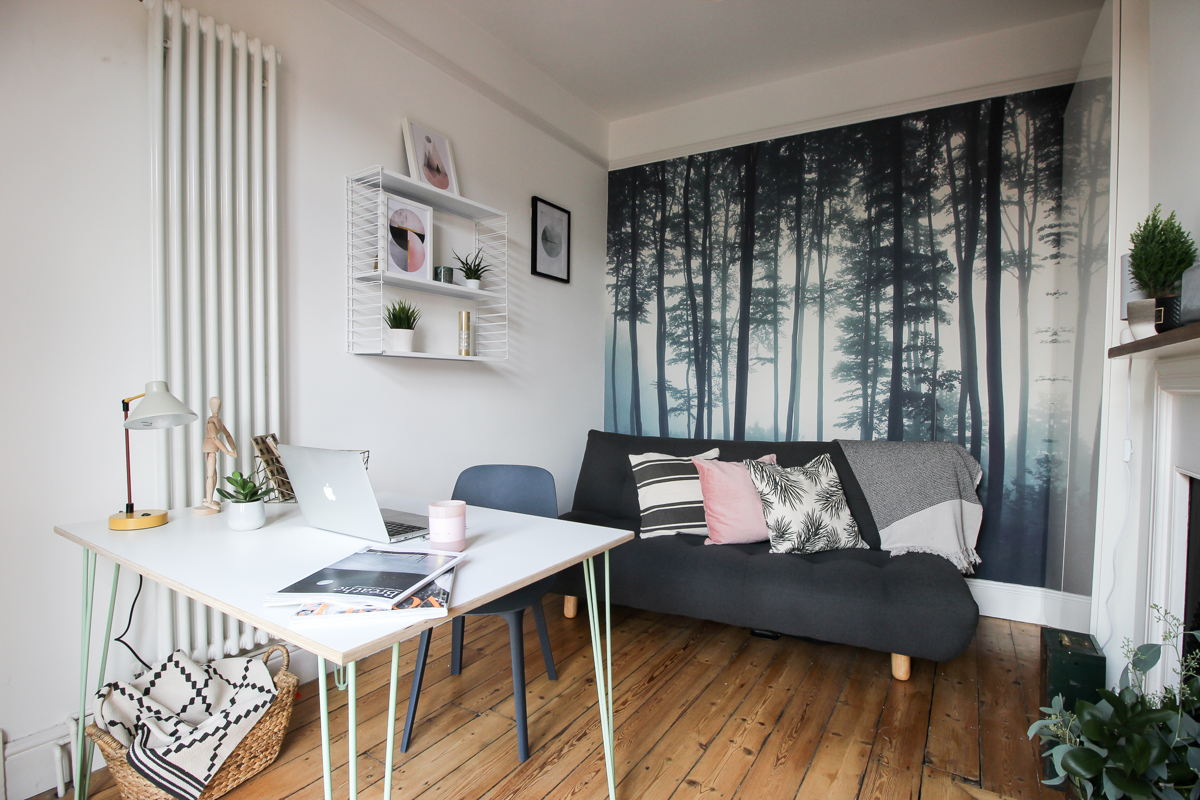 Bringing the outdoors in feels needed when you're at home all day, especially if you're an outdoorsy type. Lynsey (@ashevilleinteriordesign) is passionate about choosing the perfect space to set up:
"Because your home office space warrants just as much priority and love as any other. In this case a light airy one with a view, one you can't wait to dive into. A space which makes you feel calm, happy and most importantly where you're naturally most productive."
The Beautifier
If essential oils, gold accents galore and keeping everything (including yourself) looking and feeling presentable are part of your ideal home working style, you'll adore Glory's (@alwayscreating) home desk space. It's fantastically floral and rosy, and she's keeping productive and creative as always:
"My daily routine is exactly the same but just a little more creative and fun, less pressure, less TV, and I'm not mad about it!"
The Creative
Pops of colour, graphic prints and playful touches are surely going to surround the work area of anyone with an energetic, creative mind. Kellie (@kelliegibsondesign) has created this fun stand-up desk space at home for her graphic designing:
"I'm excited to finally have my own office space in our new home after working out of our living room for the last 6 years! Super grateful to now have my own creative space."
The Wanderer
A world map wall mural will keep travellers' wanderlust happy. A design like this will keep your mind active, too, if you want to look away from screens for a while to focus on something different. For Katie (@jkath_designbuild), this bedroom desk is ready for some serious studying, and doubles as a reading nook with cosy armchair and bookshelf nearby.
The Calm & Collected
Some of us need calming feelings and a simple space with minimal distractions to be in the right mindset to focus on anything. Emily (@thewickerhouse) chose the most mindful mural that resonated with her, a soft blue watercolour design:
"I made over our home office giving it a whole Zen feel and now I never want to leave this room. This watercolour wallpaper mural from MuralsWallpaper is the best part."
The MuralsWallpaper team are working from home, but all is running as normal and worldwide delivery in 3 - 5 working days still stands.

Anna Fell Senior Content Executive, Hovia