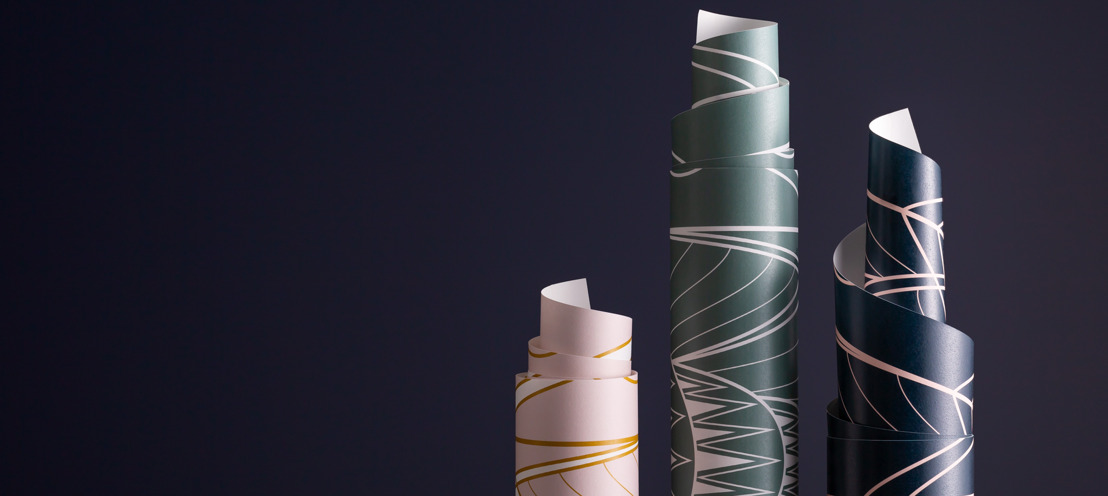 Wall murals mark 90 years of the Chrysler Building
A new set of wallpaper mural designs inspired by the Chrysler Building have been created to celebrate the beloved structure's 90th anniversary in May.
New York City's iconic Chrysler Building was completed on 27th May, 1930, meaning that this year marks the celebration of 90 years since its construction.
Two new designs by MuralsWallpaper pay homage to the Chrysler Building, taking inspiration from its notable Art Deco design influences. The structure's stylised sunburst motifs, triangle formations, stacked arc details and mix of curved lines and sharp angles, which can be seen in the elevator, lobby, and famed terraced 'crown' sitting at the top, are all features that inspired the motifs in these detailed wall murals.
Designed by architect William Van Alen, the Chrysler Building is heralded as an icon of Art Deco architecture and style, in both its facade and its interior. With the particularly awe-inspiring crown that makes this skyscraper so famous and an architecture favourite, it is a symbol of progress, innovation, and modernity - themes that resonated with the team at MuralsWallpaper when creating the murals.
Art Deco is making a grand return to modern design. Trends for 2020 encourage us to 'embrace indulgence' with glamorous style and an appreciation for classical crafts.
This set of mural designs inspired by the Chrysler Building shines a spotlight on a beautiful symphony of Art Deco elements, infused with contemporary colour palettes and crisp digital art. They are a perfect way of celebrating the originality and elegance that the Chrysler Building exudes.
Product details
The Alen and Chrysler murals come in three colour ways and are available at MuralsWallpaper from $4.40 per square foot: https://www.muralswallpaper.com/wall-murals/art-deco-wallpaper/
Email [email protected] with requests or proposals and they will be happy to help.
Stylist Picks
Antole confetti terrazzo coffee table and side table by Tikamoon
---

Anna Fell Senior Content Executive, Hovia