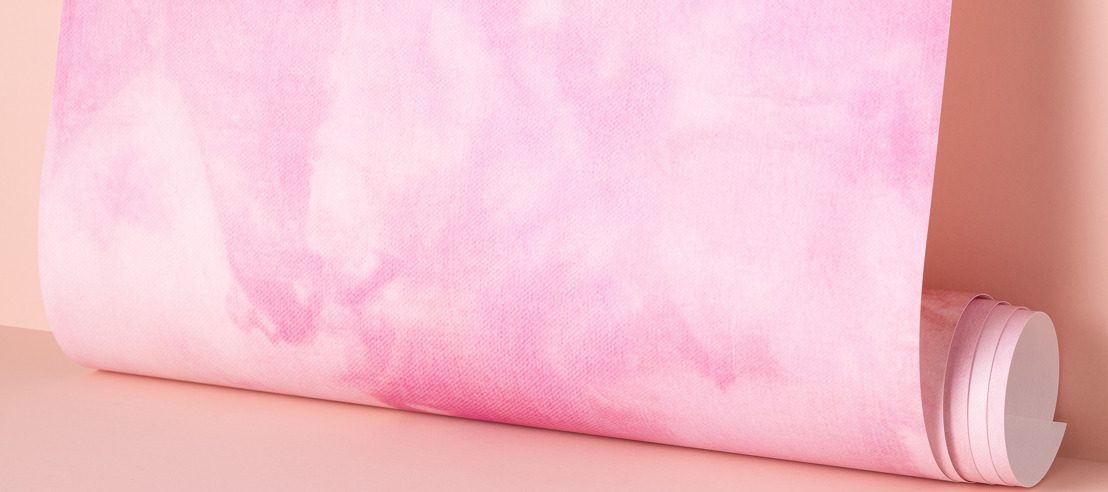 The tie dye takeover comes to wallpaper for Summer
Tie dye is back on the design scene making waves in the fashion industry, and these radical tie dye wallpapers are bringing the revamped style to the home in a modern, zestful way.
Opinion-dividing design
Searches for tie dye have increased by nearly 200% since the beginning of the year, making it one of the most sought after fashion styles of 2019. Prada, Stella McCartney, Chloé and Dior are only a few of the designer fashion brands that have been launching the trend to massive popularity with creative runway pieces that revive tie dye.
And now, after just entering the world of food and drink with the Starbucks tie dye frappuccino release, the opinion-dividing design is also moving into modern interiors in a fittingly eye-catching way with this bold collection of wall designs by MuralsWallpaper.
Punchy, vivid colours inspired by acid washes are elevating tie dye and making it look fresh for its comeback this year. The bright colours of these murals move away from garish festival colour combos of centuries past, and into a lush style that feels rejuvenated with currently coveted colours.
Ice cold tie dye
These daring wall designs by MuralsWallpaper have been created using ice, rather than the expected tied cloth pieces. In this method, dye is dusted over ice as its sitting on the fabric and then left to work its magic as it melts. The result is something a bit different from traditional tie dye that makes the iconic look more liveable for a home.
The dye designs for these wall murals were created by hand to hold on to the organic, hand-crafted appeal of tie dye. The reason that many suspect tie dye and custom-made murals are exciting the design world right now is that people want something more one-of-a-kind for their wardrobe and home.
This collection is ideal for daring decorators with a passion for colour, flair and the bold. But even homeowners who would usually be very safe and minimal with their interiors can seize this chance to embrace the joyous return of nostalgic tie dye, with a now more high-design identity.
Love it or loathe it, tie dye is back in a big way.
Product details
The Peace and Festival murals are £36.00 per square metre.
Available at: https://www.muralswallpaper.co.uk/wall-murals/watercolour-wallpaper/tie-dye-wallpaper/
Email [email protected] with requests or proposals and they will be happy to help.
---

Anna Fell Senior Content Executive, Hovia