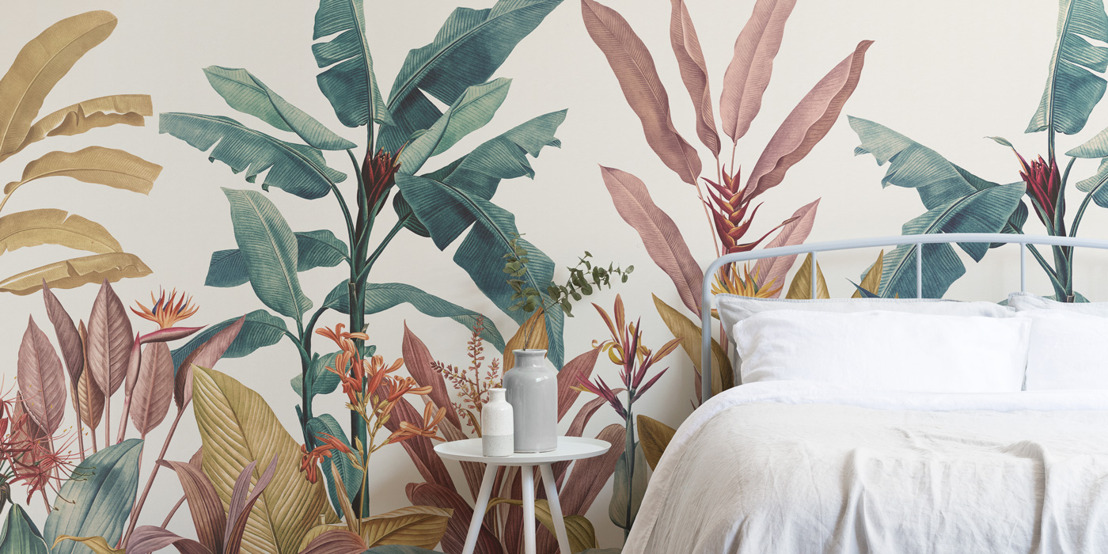 Renowned botanical art transformed to wondrous wallpaper designs
The four new mural designs released today by MuralsWallpaper have been created using detailed vintage paintings by Pierre-Joseph Redouté, which are considered masterpieces of botanical artwork.
With wallpaper designs named after Redouté himself, the Vintage Botanicals collection gives new life to his small, intricate illustrations, reimagining them as vast scenes of jungle-like plant life and flourishing patterns.
Original illustrations by Redouté (examples above) from his over 200 year old book 'Les Liliacées' are incorporated into the transformative murals, serving as a sophisticated, conscious collection that celebrates the intricate beauty of botany.
Lead designer of the collection, Jess Howard, says:
"Everyone's eager to explore botanical curiosities in interior design this year. The 'New Exoticism' mega-trend identified by WGSN is continuing to emerge, and the Vintage Botanicals wall mural collection embodies this trend's core elements of 'Surreal Combinations', 'Historical Etchings' and 'Panorama Walls'".
As per trend forecasts, this collection also aligns with the desire for 'timeless interior design' and quality, with well-designed pieces that withstand the fluctuations of fast decor.
Seen in the styling below, the designs contribute an air of wonder, elegance and utopia to a variety of rooms in a modern family home. Bathrooms will benefit from the escapist jungle theme captured by the wallpapers, and hallways will become a welcoming pathway through a lush botanical garden.
Product details
The Redouté and Botanist designs are now available from MuralsWallpaper from £36 /m2: https://www.muralswallpaper.co.uk/wall-murals/tropical-wallpaper/
Email [email protected] with requests or questions and Anna will be happy to help.
---

Anna Fell Senior Content Executive, Hovia