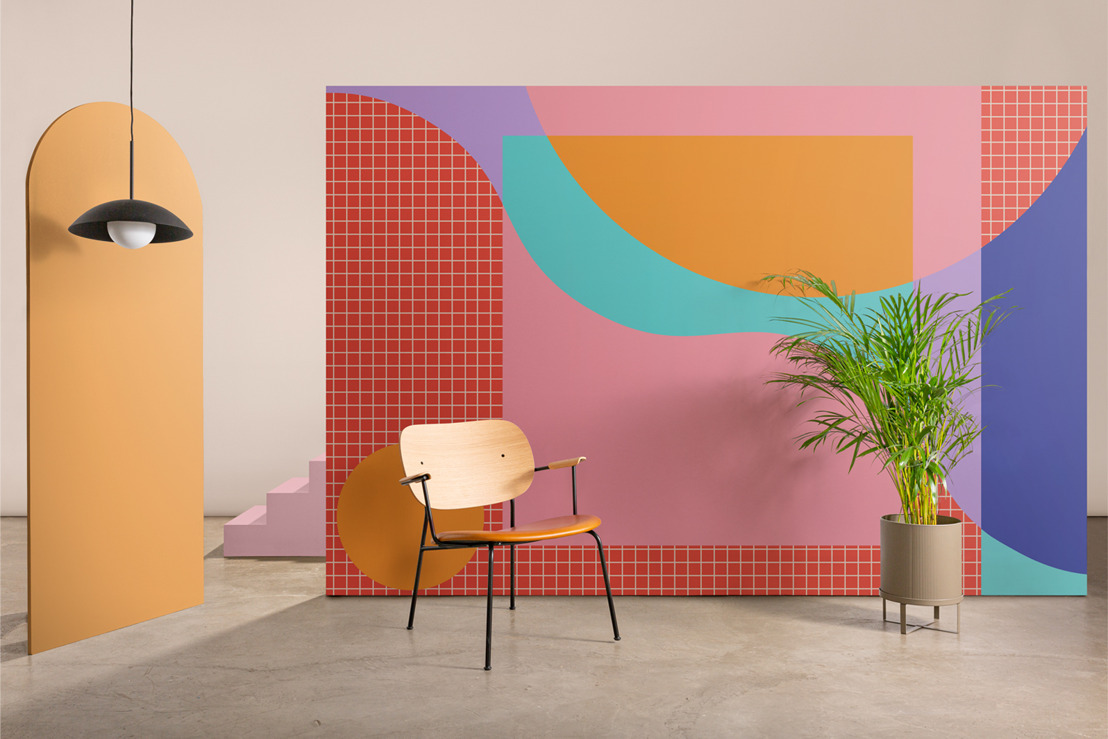 Introducing the Memphis Collection By Hovia
Wallpaper brand Hovia unveils a brand new collection, inspired by the 80s magic of the Memphis Group.
Hovia is excited to launch a brand new collection of products, inspired by the work of the famous design collective known as the Memphis Group, to celebrate 40 years since the group of designers first exhibited at Milan's Arc74 gallery in 1981. The Memphis Group lit a fire under modernist design, bringing an exuberant mixture of colour and shapes to form an entirely new cultural design movement. The Memphis collection is Hovia's first new range of products after rebranding from MuralsWallpaper earlier in April.
The Memphis Group were famous for their furniture and patterns, often described as 'bizarre', 'misunderstood', and even 'loathed'. Some described the style as a marriage of 'Bauhaus and Fisher-Price'. They drew inspiration from pop art, emerging technology, 1950s kitsch, and futuristic ideas.
With the Memphis collection, Hovia has transformed iconic 1980s Memphis designs into modern, liveable designs that are still easily recognised as Memphis-influenced, thanks to the geometric shapes and quirky patterns. The in-house design team has opted for a contemporary colour palette of pinks, purples, reds, oranges, and blues. There are six designs in the collection: Salone, Mendini, Memphis Blues, Ettore, Bowie, and Carlton.
Tori Dennett, designer of the Memphis collection says:
"The Memphis collection has been almost a year in the making. After initially drawing over 70 sketches, we narrowed it down to six designs that we felt took the modern 80s aesthetic that is so classically Memphis into 2021. With bold colours and geometric shapes, these designs are the perfect talking point for any home or commercial space."
This is the first special collection Hovia has launched since changing its name from MuralsWallpaper.
Product Details:
Salone, Mendini, Memphis Blue, Ettore, Bowie and Carlton are available to purchase here: https://www.hovia.com/wallpaper-murals/geometric-wallpaper/
Priced at: £37/€45.60/$47.36m2
About Hovia:
Hovia is a made-to-measure leading wallpaper brand. Our wallpaper is digitally printed, allowing us to create on-trend, vibrant designs. Our wallpaper is responsibly produced in-house at our HQ in Liverpool, UK. We use sustainably sourced paper and water-based ink, making our products environmentally friendly. Hovia recently rebranded from MuralsWallpaper.