Hovia breaks down 6 macro design trends for 2022 (and beyond)
At Hovia, we create wallpaper. But we're also big design fanatics. We're Design Show frequenters, avid Pinterest analysts, and trend forecast followers.
Throughout our industry research for next year and beyond, it's become clear that macro trends are no longer coming and going. Instead, they are evolving.
We will be releasing new wallpaper collections throughout 2022 that align with the most important trend evolutions that you'll be seeing everywhere.
Here are the top upwards trends we have our eyes on for 2022 and onwards...
1. Up-cycled design
Demand for sustainable design continues, and crafting and upcycling is on the uprise - lead by TikTok and Pinterest with crazes such as rug making, embroidery, furniture hacks and upcycles, and vegetable dip dyes.
In an upcoming collection, Hovia will be reusing paper offcuts to create some crafty mural designs. As well as continuing efforts to become carbon negative and make all of products and processes even more sustainable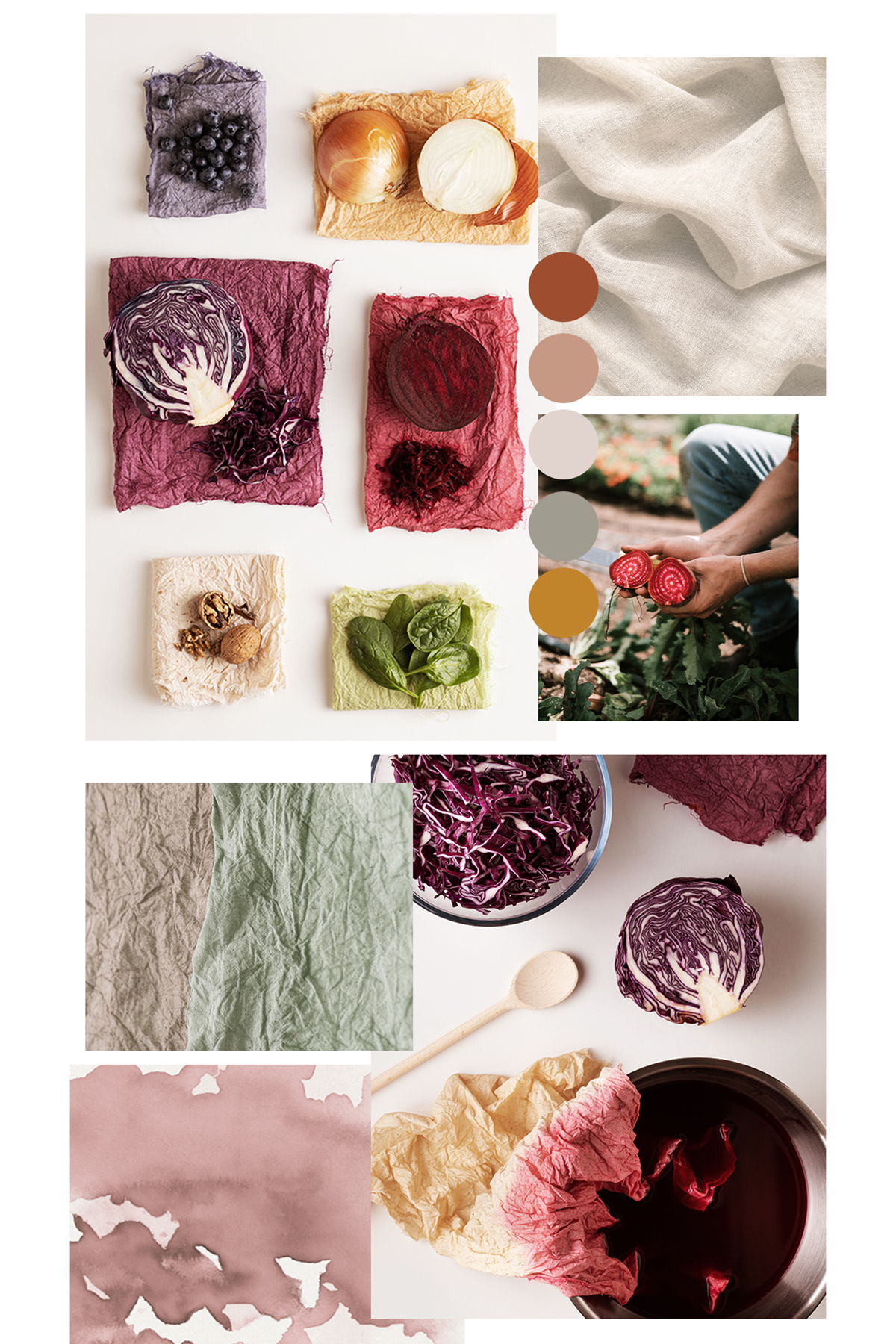 Key notes
6.8m Instagram posts for 'tie-dye'

23m Instagram posts for 'handcrafted'

+100% YoY Google searches for 'handmade home decor'

'Neutral' is Hovia's 4th best selling product colour
---
2. Japanese influence continued
Japanese style will continue to trend and evolve with the influences of Japandi, Konmari, the Tokyo Olympics and anime pushing its growth.
Lauren, designer and trend researcher at Hovia, notes:
One of our upcoming projects features a Japanese craft called suminagashi. Suminagashi means "floating ink", and it is the Japanese art of marbling. We've been experimenting with Japanese design styles a lot this year, particularly inspired by zen wellness. We plan to continue exploring Japanese techniques and icons in 2022.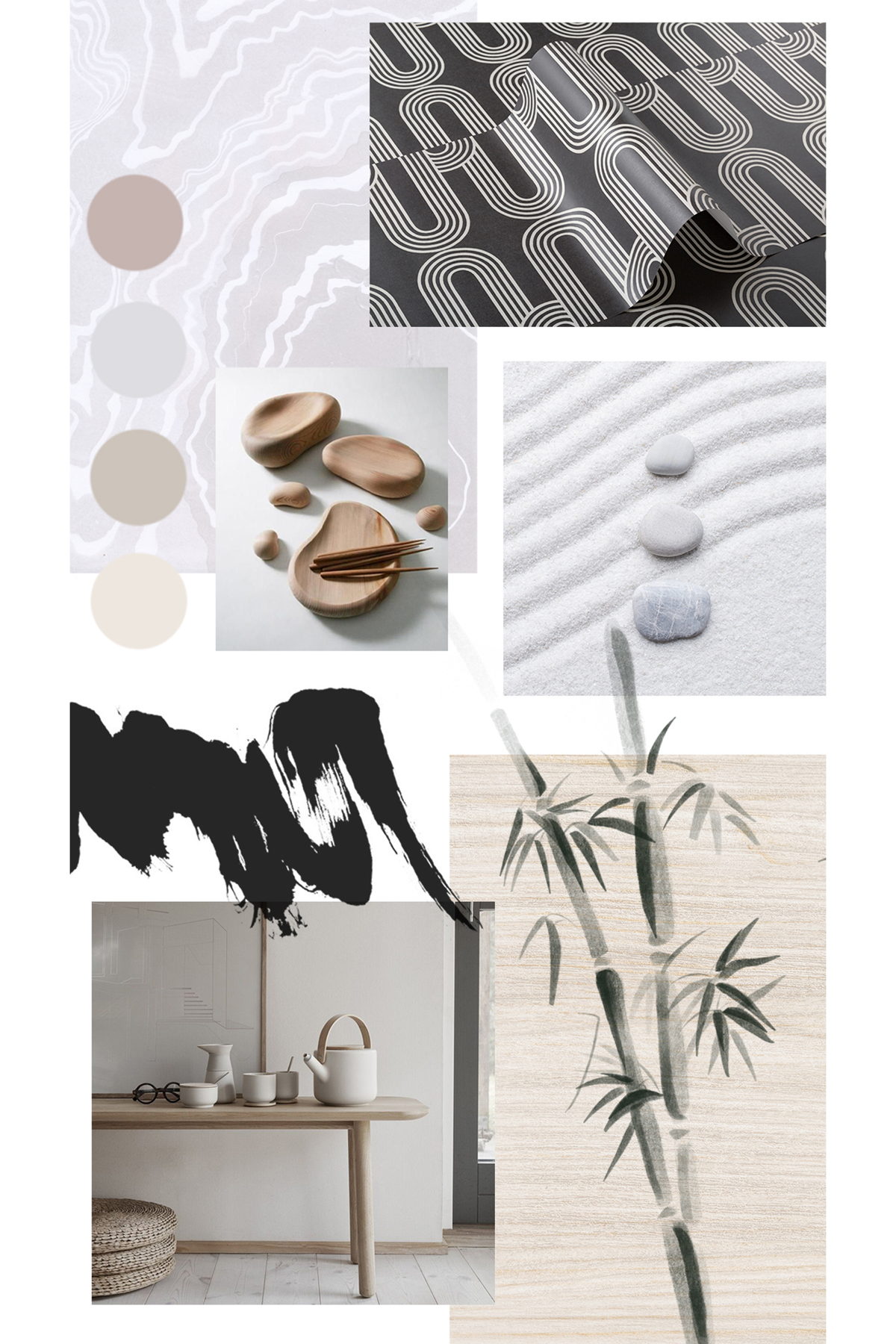 Key notes
+100% YoY Google searches for wabi-sabi

1.2m #wabisabi posts on Instagram

'Japandi' (a mix of Japanese and Scandinavian interior decor) was one of Pinterest's top trend predictions this year, and has been seen throughout highstreet home collections, such as H&M and ZARA

Marie Kondo's 'Konmari' method is sparking joy for minimal Japanese home aesthetics
---
3. Shape & form
Jess, designer and data analyst at Hovia, notes:
The trend of abstract cut-out design has changed and morphed quite a bit since its take off in popularity a few years ago. We are seeing creators experiment with different materials now, such as wood, paint, canvas, and weaving. Over time this trend has evolved from a digital style to more tactile designs with focus on textures and textiles.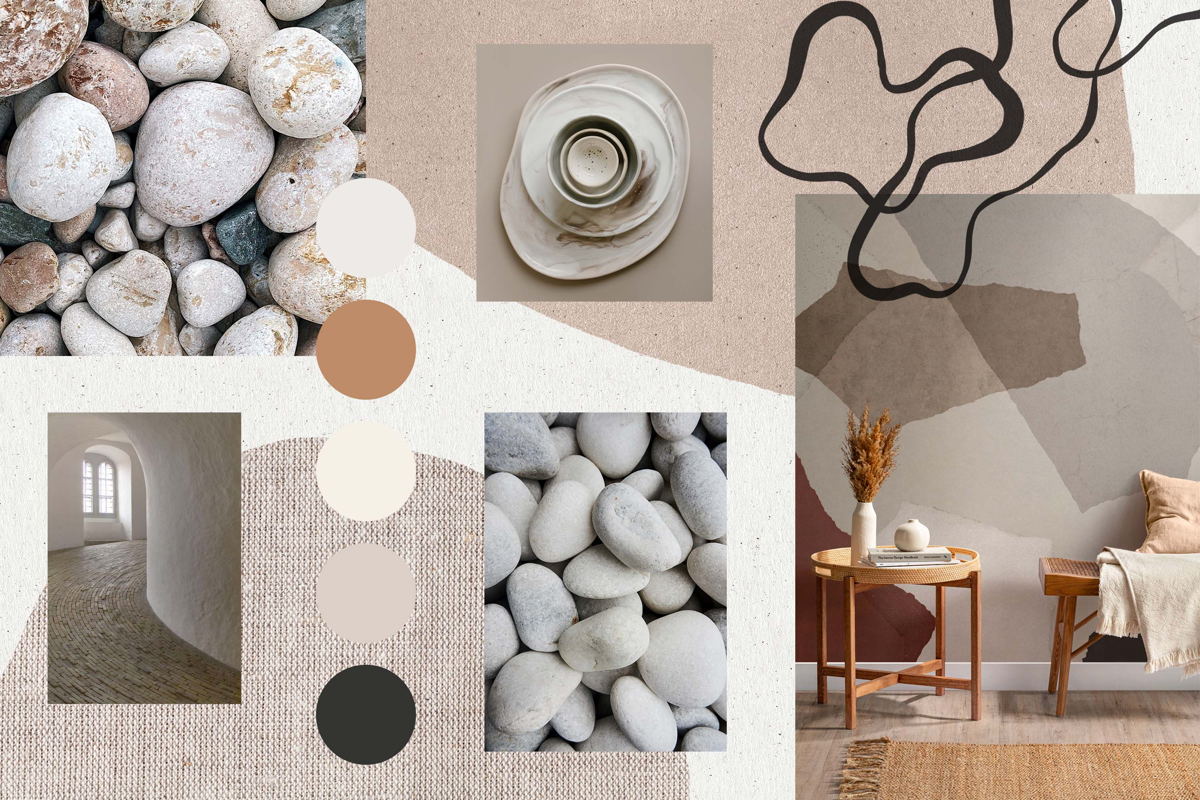 Key notes
We're seeing an evolution in this trend from angular large-scale shapes to smoother shapes in more natural colours.

+95% YoY Etsy searches for 'patchwork prints'
'Abstract wallpaper' category has been in Hovia's top 3 categories since May 2020
'Papye' is one of Hovia's best selling products of the year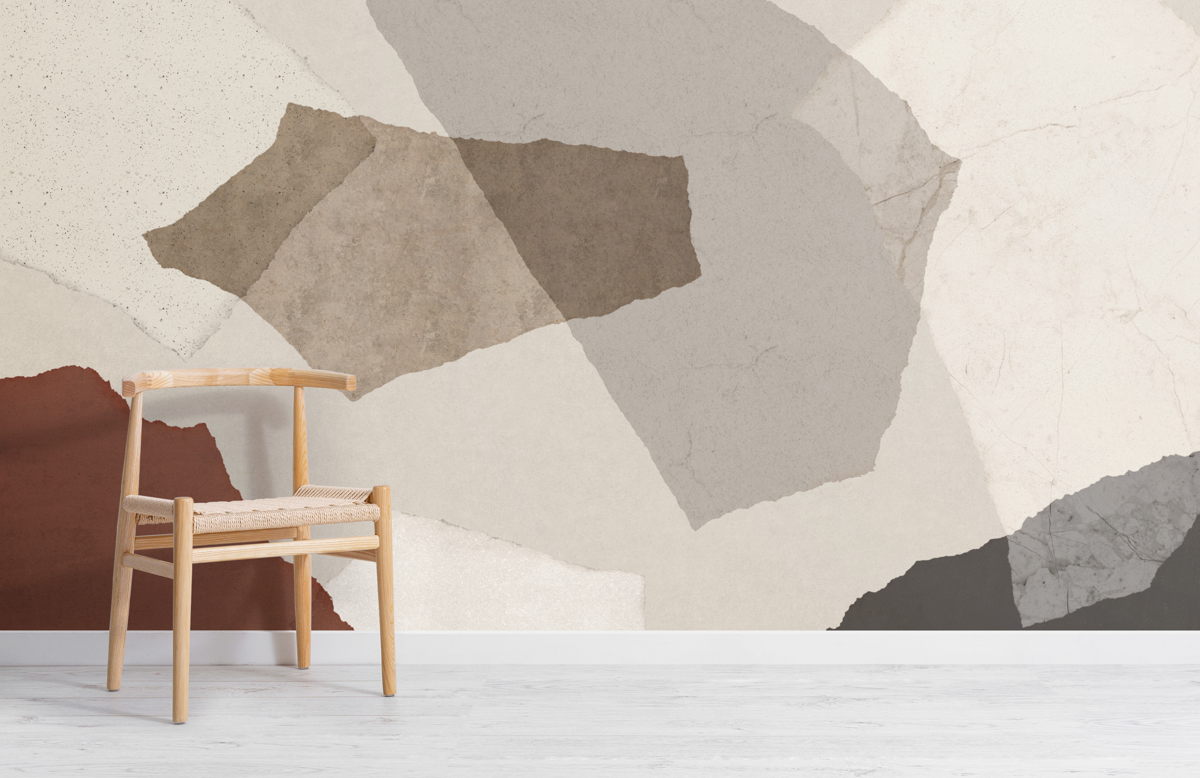 ---
4. Biophilic design
Soft, light botanicals are always trending in some way. There is a huge market for botanical products, especially in interiors and print. Delicate drawings and watercolour paintings of botanical studies look popular for 2022.
This trend runs alongside the 'Cottagecore' takeover this year. However, instead of heavy florals, the biophilic trend focuses mainly on minimal green foliage elements with lots of breathing space.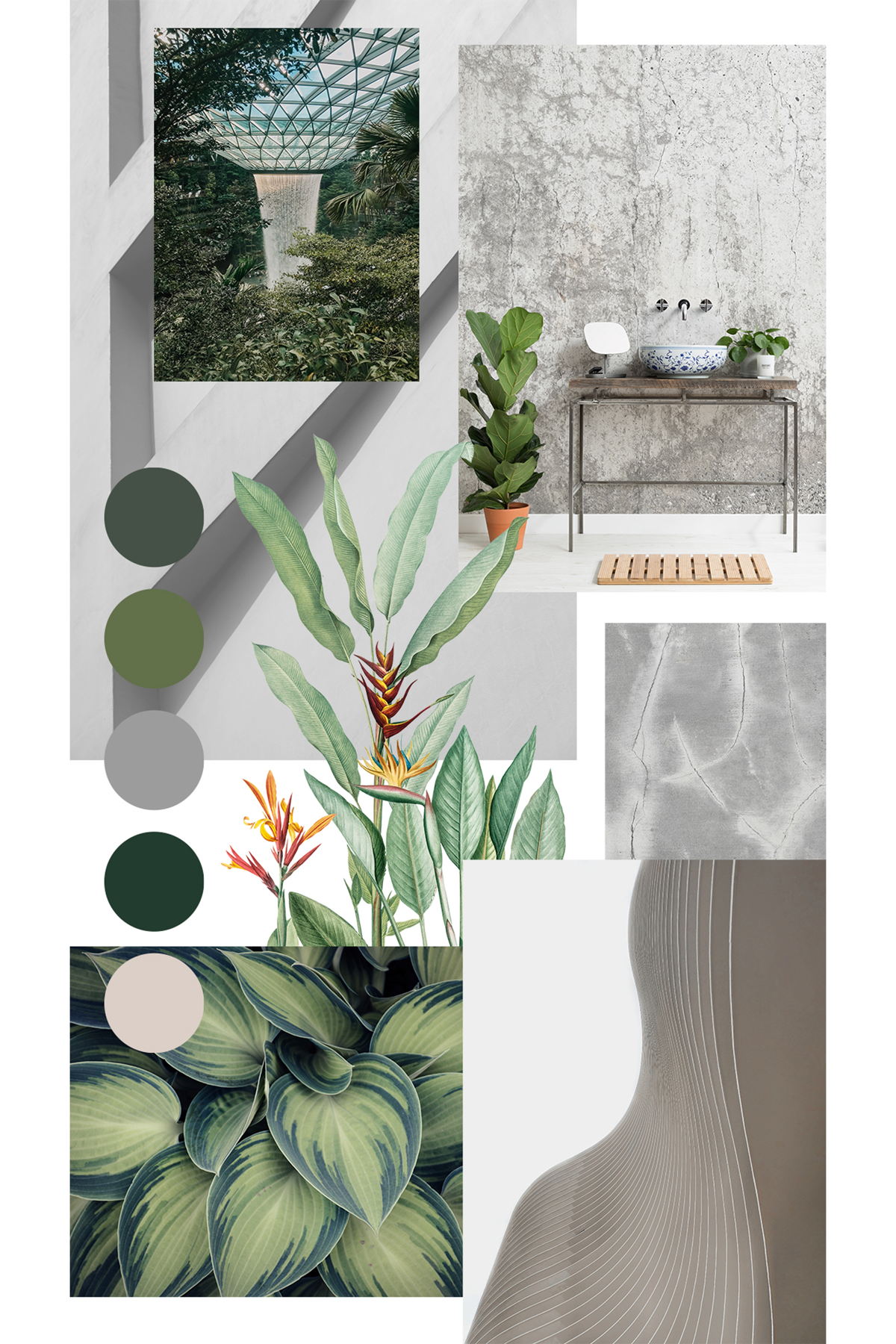 Key notes
WGSN notes that "connecting inside and outside in a seamless way is a growing trend" for this year and beyond.

Botanical design 'Redouté' is one of Hovia's top selling products and most popular on Instagram. (Below)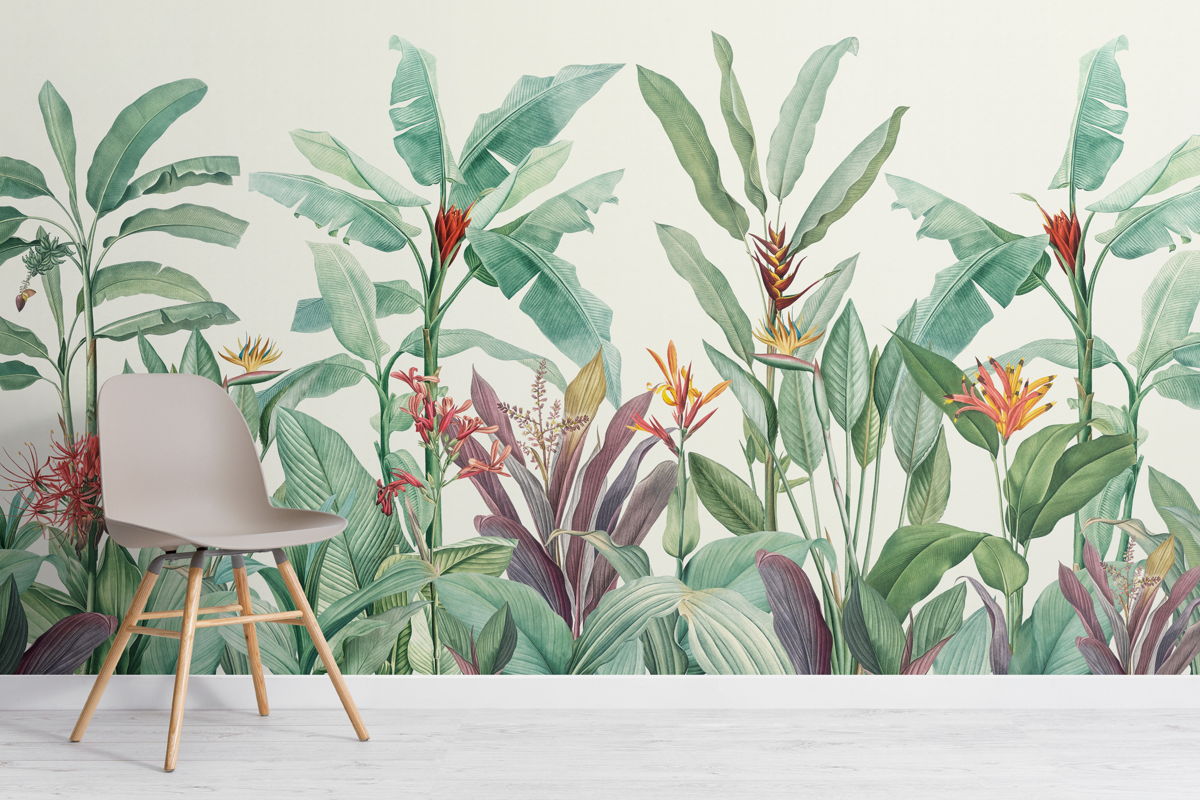 ---
5. Stripes nouveau ​
Stripes are always in vogue. This design trend will evolve to celebrate iconic French design - including Breton stripes and Gingham patterns.
Catherine, Head of Design at Hovia, notes:
This is an early stage trend prediction, as we expect the influence of the next Olympic Games to start to trend within interiors. For Paris 2024, we expect to start seeing French style ripple through. We've been working on our Stripe wallpaper range, and we will include a Breton style design as a nod to this. We also have some gingham designs in development that are a nod towards the French cafe style.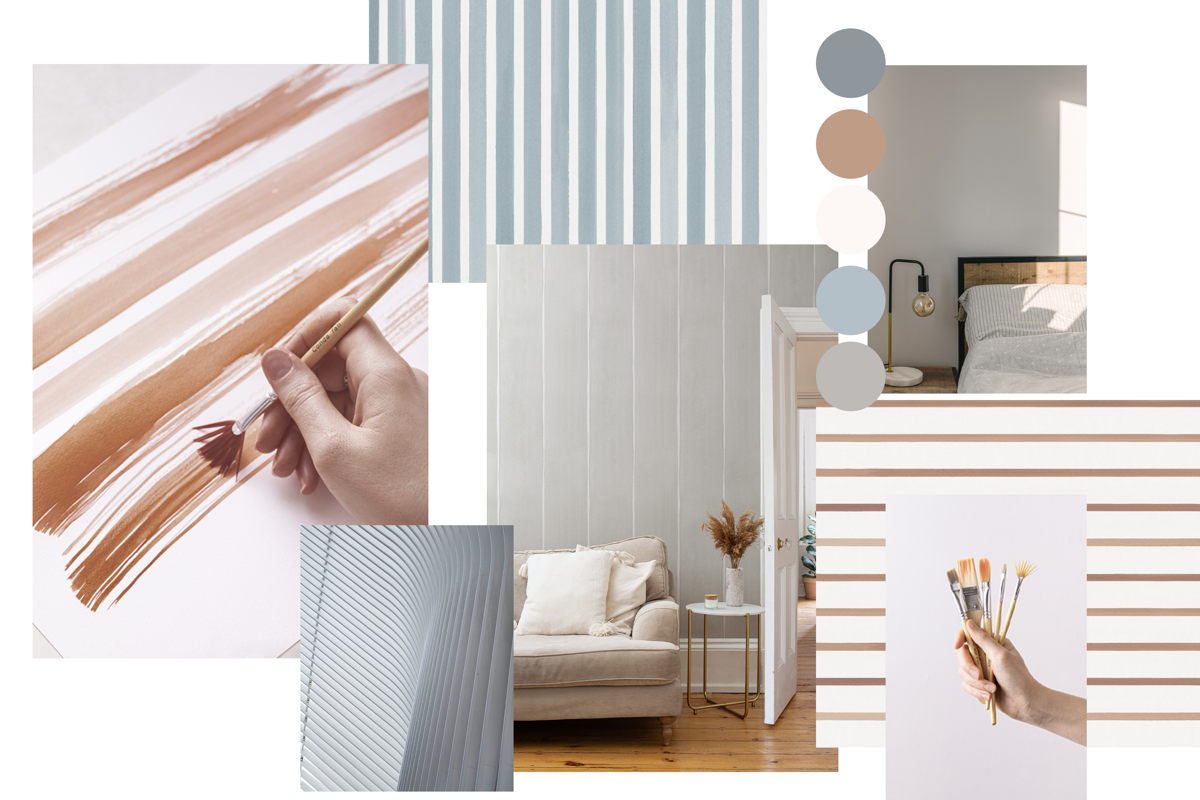 Key notes
WGSN highlights 'charming checks' and 'statement stripes' in their 2022/23 trend reports

Emily in Paris will begin its second season at the end of this year

Paris will be the host nation of the 2024 Olympics - which always has ripple effect on design trends
---
6. Kids icons
Tori, designer and artwork creator at Hovia, describes the top emerging kids trends Hovia has identified for their upcoming wallpaper collections:
The Forager
Kids rooms full of nature's colours, veggies, natural materials, mushrooms and forest floor finds.
Celestial Space
Constellation designs sell well for us. And space themes with classic motifs like stars and moons will be big in nursery spaces. ​
90's Nostalgia
WGSN encourages us to tap into retro and mid-century aesthetics with items that cater to a younger audience.
Patrick Metzger calls this decorating trend the 'Nostalgia Pendulum': Retro for kids, nostalgic for adults.
Ocean
Endangered ocean animals, such as whales, are becoming icons of kids' underwater themes. It reflects a growing desire to protect our planet's waters. ​
Key notes
+37% YoY Google searches for '#mushroomdecor'

+87% YoY Google searches for 'retro-inspired furniture'

+75% Pinterest searches for 'gender-neutral spaces'

+90% YoY Google searches for 'natural wood furniture'

Hovia's best-selling kids and nursery wallpapers include soft, earthy colours and animal habitats - such as their 'Fauna' design (below)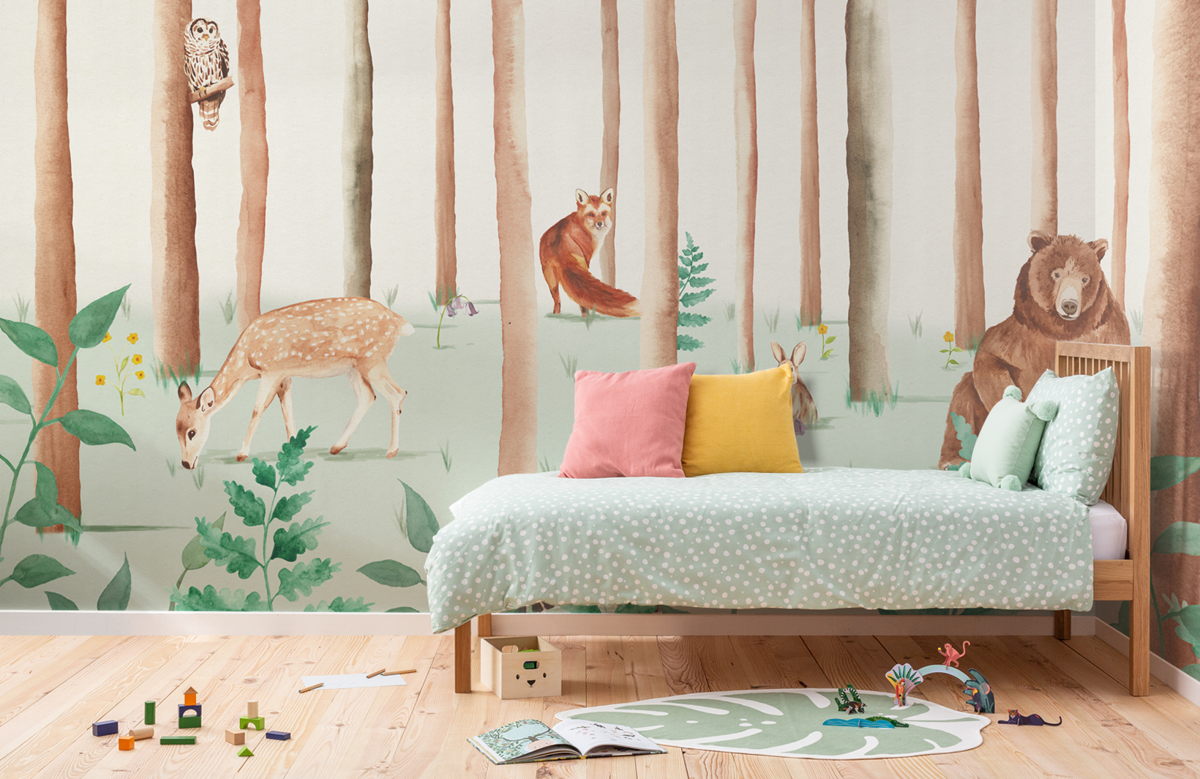 ---
For more information or PR requests, please get in touch with Anna (Marketing exec. at Hovia) at [email protected]

Anna Fell Senior Content Executive, Hovia