Get the 'Only Murders in the Building' look at home
Hovia's Art Director gives wallpaper ideas and decorating tips that allow anyone to recreate the stylish interiors from the iconic series – celebrating its season finale.
With the news that 'Only Murders in the Building' has been renewed for a third season, Hovia's Art Director Lauren Kavanagh discusses the show's intriguing decor and prominent use of eye-catching wallpaper designs, and how anyone can achieve similar looks with a few tips and tricks.
About the show
Neighbours Mabel Mora, Oliver Putnam and Charles-Haden Savage take matters into their own hands, as they attempt to solve a murder that has taken place in their grand apartment complex named Arconia in New York City's Upper West Side. The show stars Martin Short, Steve Martin and Selena Gomez, and is available on Disney+ in the UK and Hulu in the US.
---
Mabel's apartment
Exposed Brick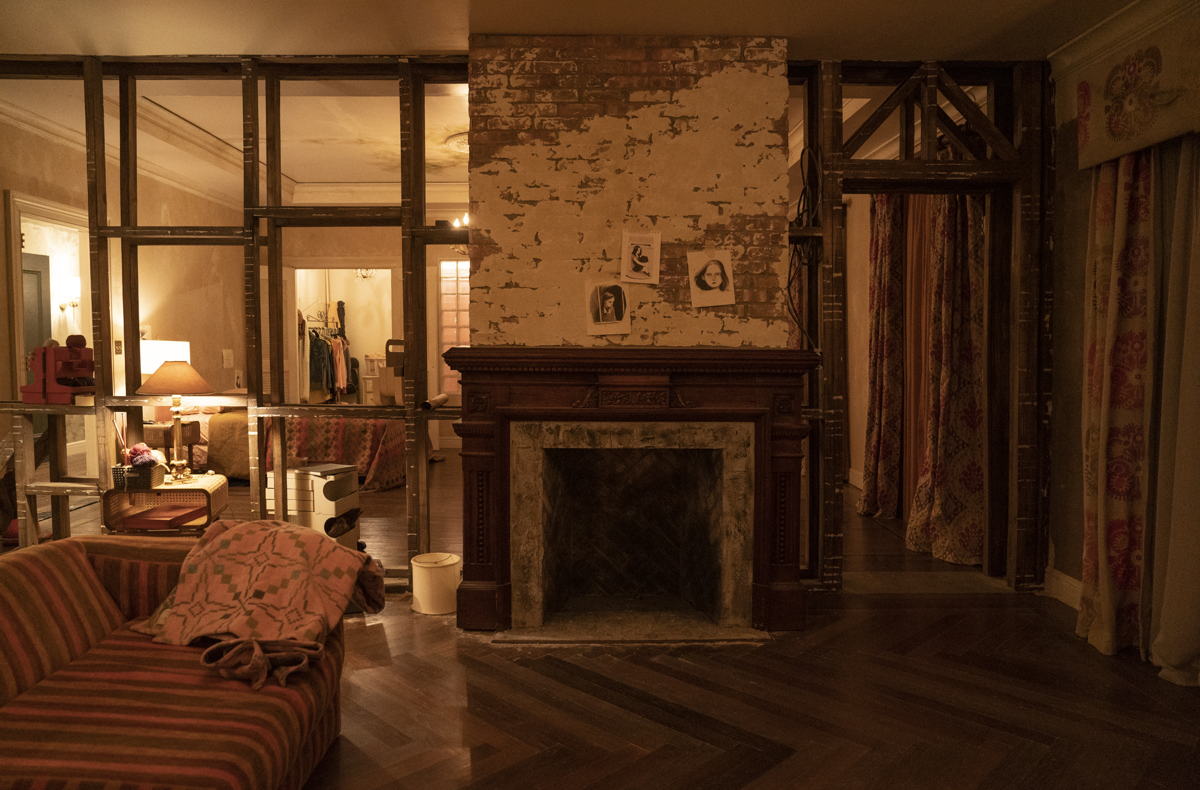 While the apartment Mabel resides in is a work in progress, we can not ignore the charm and contrast her bare brick walls provide to the remaining original features. The rough finish creates an industrial feel and if done right, can work well with any well-designed space as Hovia's Art Director, Lauren Kavanagh, explains
'Exposed brick walls provide a versatile backdrop to many interior design styles. I would style them with mid-century modern furnishings or boho interiors'.
She continues,
'Using brick effect wallpaper is a great way to achieve the same feel without the permanence and messiness of exposing brick. It can be easily installed and removed'.
---
Oliver's apartment
Dark florals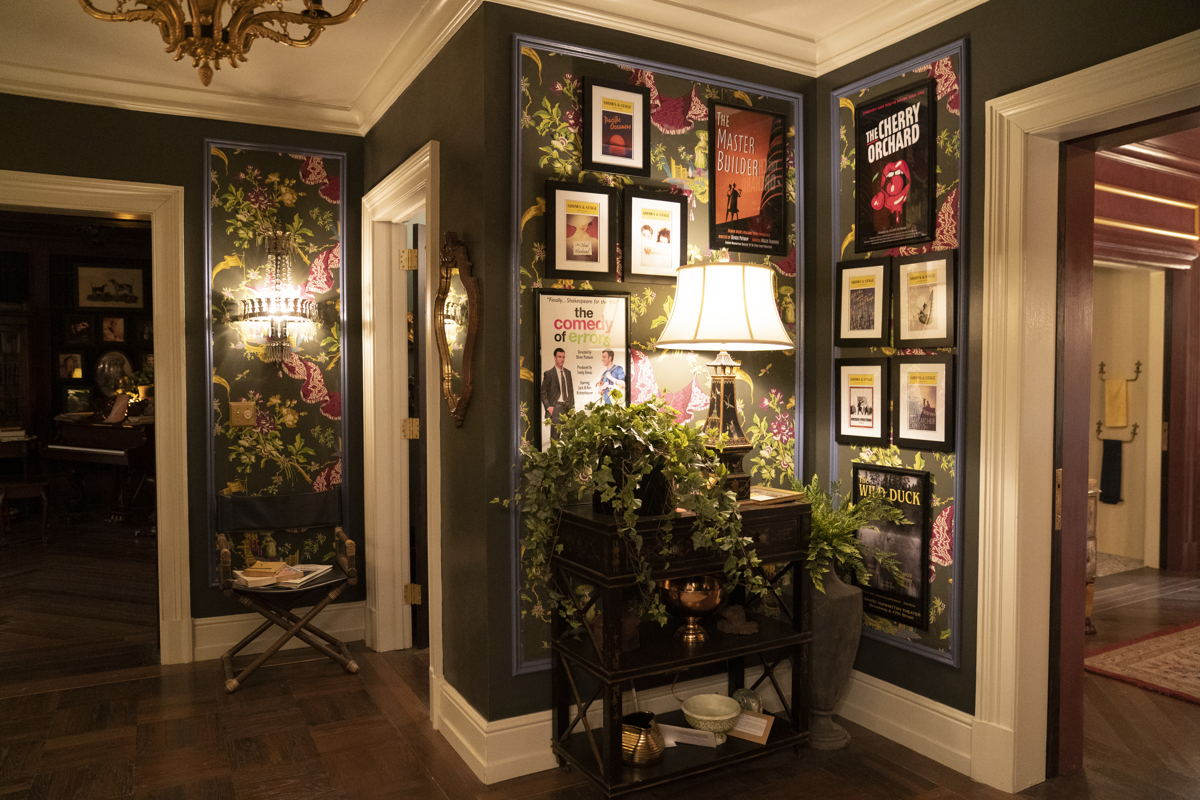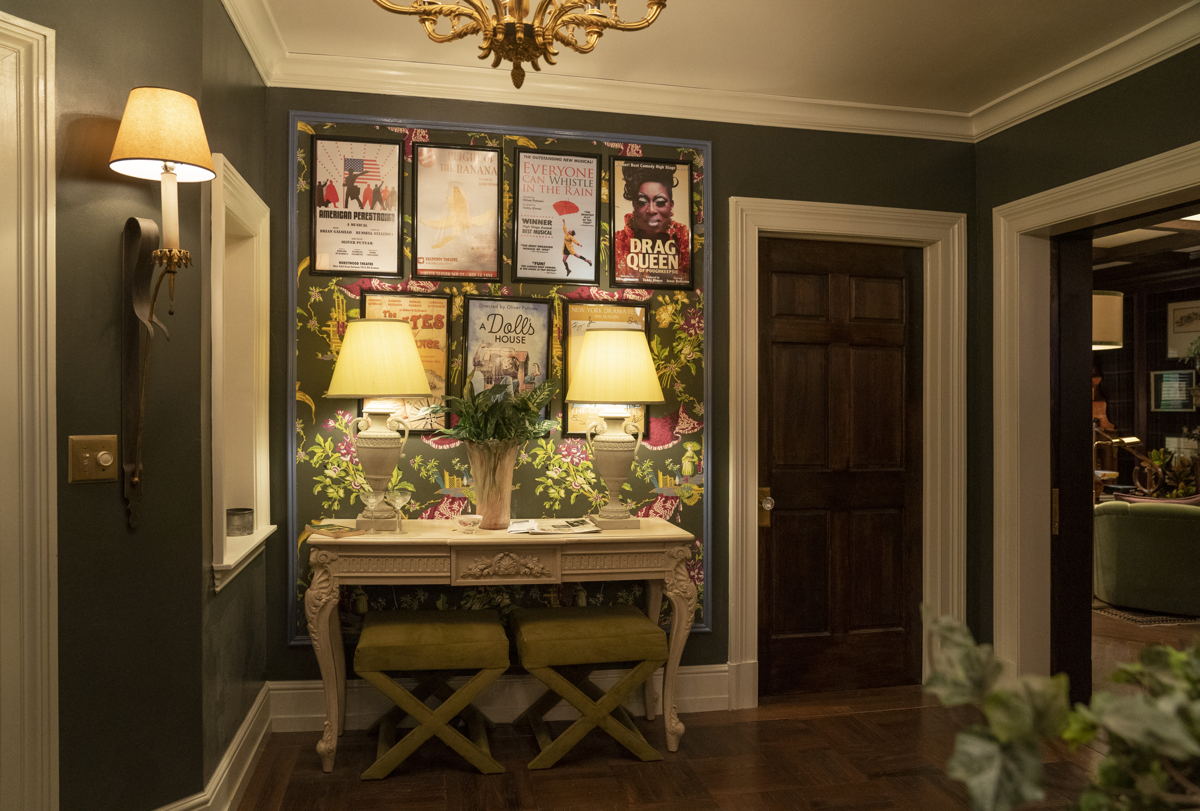 The use of dark, floral wallpaper in Olivers hallway is eye-catching and adds depth to the space.
'Florals have been a popular choice for repeat pattern wallpaper and murals for a long time. Over the years, designs have evolved from hand-painted, realistic depictions of flowers and retro interpretations to digitally drawn, modern flower designs'
explains Lauren Kavanagh.
---
A hint of Ancient Greece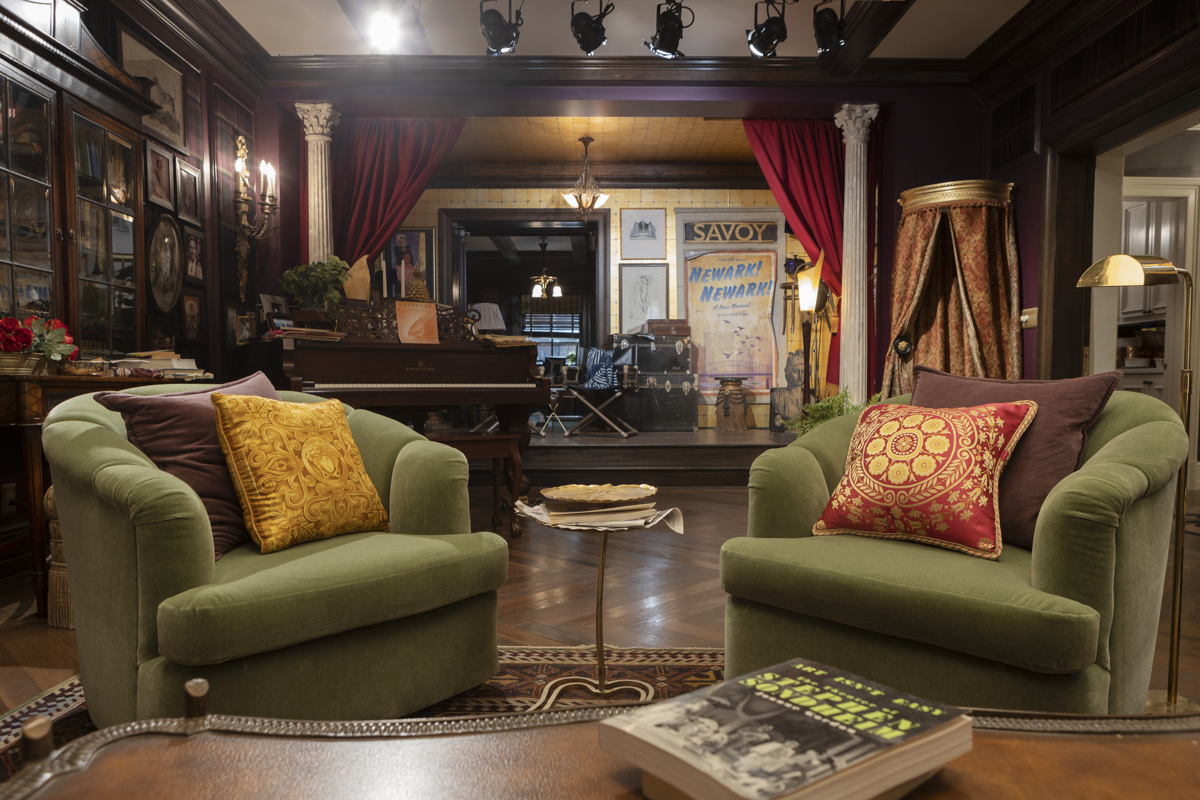 In the 19th century, the Greek Revival was an architectural style that was popular in the United States. It took inspiration from the design of Greek temples and its main features included a focus on symmetry and simplicity. Its influence can sometimes also be found in interior decor as seen in Oliver's living room – among an eclectic mix of velvet furniture, paintings, prints and dark wood flooring stands a pair of white marble columns.
If you want to bring the Ancient Greek flare to your home, check out Hovia's mural Agora, which is available in three colourways and as a self-adhesive and paste the wall version.
---
Wood panelling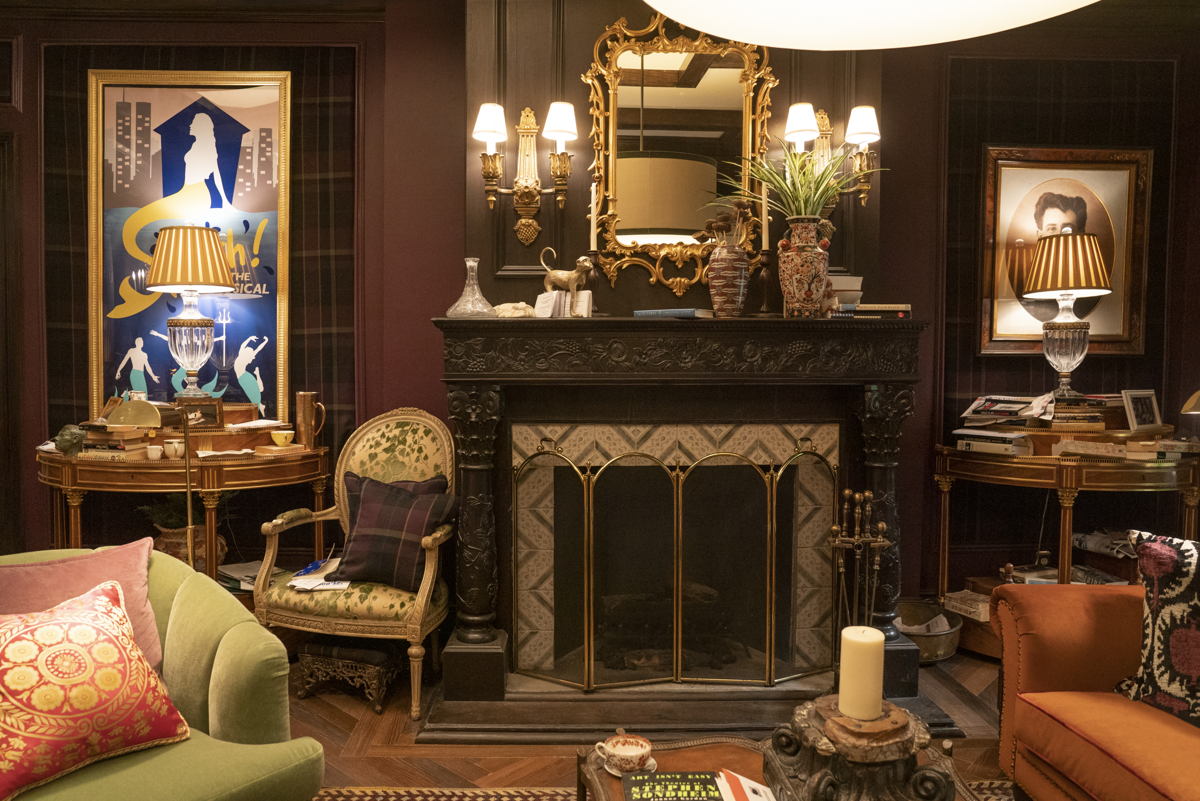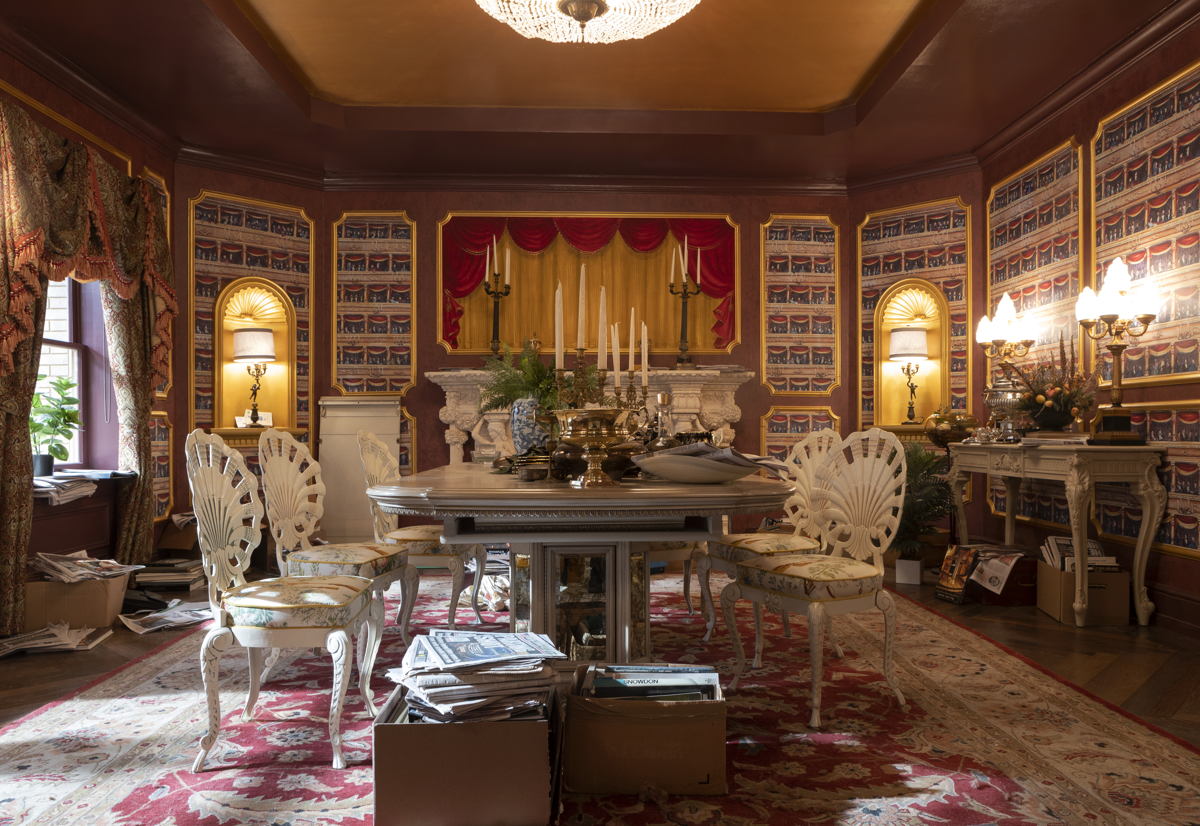 Throughout Oliver's apartment, wood panelling adds to the maximalist interiors of his eccentric home. Wallpaper is inserted between panelling in the hallway and dining room, using it as a kind of picture frame.
Wood panelling has seen a recent revival, and social platforms provide an endless stream of videos and photos of DIY projects and tutorials on how to measure, cut and hang wood panelling.
For a different take on traditional wood panelling, take a look at Hovia's range of wood panel effect murals.
Jopling Black wood panel mural
---
Charles' apartment
Neutrals, subtle patterns, and texture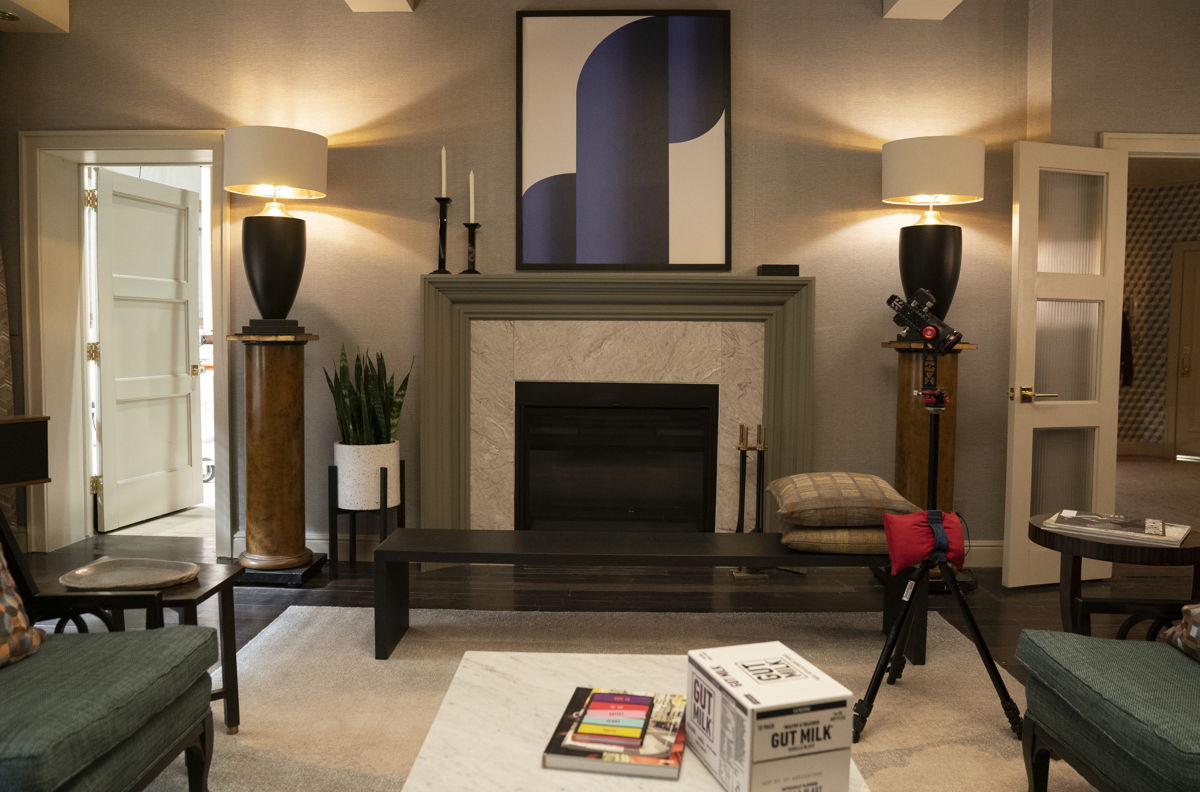 Charles' modern spin on the historic fabric of the building provides a visual palate cleanser in the show.
'While most apartments maintain old features such as beams, wood panelling and original fireplaces, creating a heavy and, at times, mysterious feel, his decor is considerably lighter. It makes use of clean and simple lines, neutral tones with some pops of colour, and clever use of subtle textures and patterns'
explains Lauren Kavanagh.
'If you like neutrals and want to add an interesting backdrop to your decor, I would pick murals such as Petra and Kyoto Neutral or a repeat pattern design like Lunning to add to your space.'
---
Please contact Anna at Hovia ([email protected]) with any questions or requests.
---